KOENIGSEGG REGERA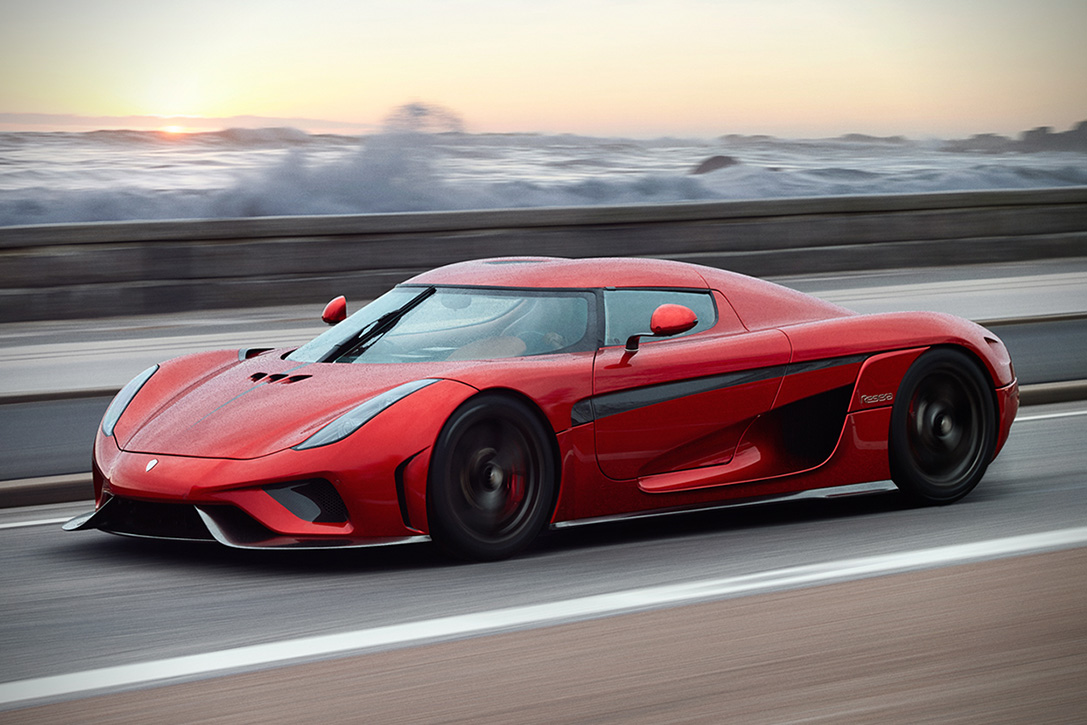 While Koenigsegg prefers to call it a "megacar," the Regera (which is Swedish for "to reign") is intended to be a luxury alternative to the brand's otherwise race-style cars. But don't let the fact that they classed-up the interior fool you – this car still moves like it belongs on a track, thanks to its combination of a twin-turbocharged V8 engine and three (that's right, three) onboard electric motors. And don't let the fact that this hypercar is fitted with a V8 instead of a V12 deter you, either, because it's still incredibly quick and agile. In fact, we couldn't even tell you its top speed, since they had to electronically limit it to 255 mph. What we can say is this: the Koenigsegg Regera houses a 5.0-liter engine, which means that it offers up 220 horsepower per liter just from the gas engine itself. And if you spend the $1.9 million it costs to get one, you'll also get to enjoy its memory foam seats, 4G and Wi-Fi connectivity, Apple CarPlay, and more.
Engine: 5.0-Liter Twin Turbo V8 + 3 Electric Motors
Horsepower: >1,500 HP
Torque: >1,475 Ft-Lbs
Top Speed: Electronically Limited @ 255 MPH
Acceleration: 0-62 In 2.7 Seconds
LAMBORGHINI AVENTADOR
While Lamborghini's Aventador may not have some of the insane performance figures as some of the other cars on this list, its combination of luxury, engineering, and overall style still garner it a spot amongst the best of the best hypercars. It hosts a Multi Point Injection V12 engine – which offers a maximum speed of 217 mph, up to 740 horsepower, and 507 ft-lbs of torque – which is pretty much the same from car to car, but the brand offers an entire host of customization options. That means, if you spend the comparably low $399,500 starting price to get one, you can be sure that you're getting a vehicle that's truly unique to you and you alone – barring random chance, of course.
Engine: 6.5-L 60° V12
Horsepower: 740 HP
Torque: 507 Ft-Lbs
Top Speed: 217 MPH
Acceleration: 0-62 In 2.9 Seconds